Washington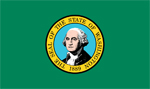 STTR Project
Company:
Eagle Harbor Technologies, Inc.
321 High School Rd. NE, Suite D3, #179
Bainbridge Island, WA 98110-1619
Title:
Pre-ionizer Plasma Gun for Innovative Confinement Concepts
Summary:
The proposed work seeks to develop a high power plasma refueling gun to provide low impurity starter plasma for Innovative Confinement Concept for fusion energy development.
---
Company:
Hummingbird Precision Machine Inc.
3340 Windolph Lane
Olympia, WA 98502-3837
Title:
Development of an Ultra Low Expansion Transmission Electron Microscopy in Situ Heating Holder
Summary:
Exposure of materials to high temperatures can allow exploration of material changes or an improved understanding of the structure-property relations in materials. This project will yield hardware that will allow scientists to more completely characterize such materials at nano-scale resolution in a transmission electron microscope.
---
Company:
Photon Machines, Inc.
15377 NE 90th St.
Redmond, WA 98052-3562
Title:
Towards Simultaneous Single Particle Chemical and Optical Characterization: Development of a Multi-angle Optical Scattering Module for the Aerosol Time-of-Flight Mass Spectrometer
Summary:
This project tackles one of the largest uncertainties in climate change research, building a unique instrument which simultaneously measures the chemistry and the climactic warming or cooling effect of different types of atmospheric particles. This new instrument is expected to dramatically reduce the uncertainties in climate models, better-informing public policy decisions.
---
Company:
STI Optronics, Inc.
2755 Northup Way
Bellevue, WA 98004-1495
Title:
Advanced Capillary Discharge for Laser Wakefield Acceleration
Summary:
This project will develop a new type of capillary discharge for advanced high-energy electron accelerators. Applications for these accelerators include industrial processing, medicine, homeland defense, and high-energy physics.
---
STTR Project
Company:
Vista Clara Inc.
2615 W Casino Road, Suite 4-JK
Everett, WA 98204-2124
Title:
Integrated Use of Surface and Subsurface NMR for Measuring and Mapping Saturated Hydraulic Conductivity in Three Dimensions
Summary:
This project will develop and demonstrate a cost-effective, minimally invasive field method for using NMR geophysics to measure and map hydraulic conductivity in the top 100m of the subsurface. The proposed methodology will provide reliable, higher-resolution information on this key subsurface property for improved understanding and remediation of contaminated groundwater.
Back to Top