Texas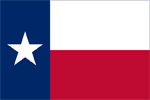 Company:
Applied Nanotech, Inc.
3006 Longhorn Blvd. Suite 107
Austin, TX 78758-7631
Title:
Nanomaterials for High Performance Thermal Packaging
Summary:
The novel thermal management substrates will allow high power electronics, such as those in hybrid vehicle propulsion systems, to operate more efficiently and with less cumbersome, lower cost cooling systems. This company's thermal management solution provides increased heat rejection compared to currently available materials.
---
Company:
Lynntech, Inc.
7610 Eastmark Drive
College Station, TX 77840-4023
Title:
Advanced Electrodes for Low-Cost, Long Cycle Life Li-ion Batteries
Summary:
Distributed energy storage is essential to increase grid stability, decrease fossil fuel use, increase asset utilization, and smooth output of renewable sources. This project will develop advanced rechargeable batteries that will improve utility-scale batteries' cycle life, performance, reduce negative environmental effects, and provide cost-effective energy storage solutions.
---
Company:
Lynntech, Inc.
7610 Eastmark Drive
College Station, TX 77840-4023
Title:
Contaminant Specific Biosensor for Monitoring Heavy Metal and Radionuclide Bioremediation
Summary:
This project will develop a novel biosensor to provide a real-time measurement of bioremediation rates of heavy metal and radionuclide contamination. The novel biosensor could lead to reduced costs and increased acceptance of bioremediation strategies.
---
Company:
Lynntech, Inc.
7610 Eastmark Drive
College Station, TX 77840-4023
Title:
High Energy Density Capacitors for Pulsed Power Systems
Summary:
Capacitors that have improved energy density than the state-of-the-art capacitors are needed for pulsed power systems. This project will develop nanodielectrics materials that will have enhanced storage capabilities.
---
Company:
Lynntech, Inc.
7610 Eastmark Drive
College Station, TX 77840-4023
Title:
Highly Selective Proton-Conducting Composite Membranes for Redox Flow Batteries
Summary:
This project will develop a low-cost and highly selective proton-conducting composite membranes can enable the development of cost-effective and durable power systems for stationary applications. It also helps efficient use of electricity generated from renewable energy sources and reducing emissions.
---
Company:
Lynntech, Inc.
7610 Eastmark Drive
College Station, TX 77840-4023
Title:
Home Based Municipal Solid Waste Processor for Biofuel Synthesis Based on Non Thermal Plasma
Summary:
This project will produce methanol and ethanol from municipal solid waste, which is a domestic renewable energy source. This technology is anticipated to provide another tool for the U.S. to battle the rising political and economic costs of foreign oil by switching to transportation fuel produced from domestic sources.
---
Company:
Metal Oxide Technologies, Inc.
8807 Emmott Rd., Suite 100
Houston, TX 77040-3533
Title:
Low Cost YBCO Superconductors for High Energy Particle Colliders
Summary:
A reliable, commercially viable superconducting wire which operates without electrical loss will benefit not only high energy physics fundamental research, but also: (1) Industry development and economic growth, (2) The environment by reducing the consumption of politically unstable fossil fuel, (3) Government and military mission critical programs.
---
Company:
Saxet Surface Science
3913 Todd Lane, Suite 303
Austin, TX 78744-1057
Title:
STRAW A Hydrogen-Specific Pressure Gauge for XHV
Summary:
Many of the next generation of physics accelerators will require high average electron currents, a potential issue for electron sources. This project will develop a pressure measurement device that allows routine use of better vacuum to protect these electron sources from ion damage.
---
Company:
Shear Form, Inc.
207 Dellwood St.
Bryan, TX 77801-2520
Title:
Fine grain Nb tube for SRF Cavities
Summary:
Increased deformability in high residual resistance ratio (RRR) Nb tube for superconducting radio frequency (SRF) cavities in linear accelerators will be achieved by an improved microstructure in the Nb. The improved microstructure will be produced by a new materials processing method to reduce the average grain size, improve microstructural uniformity, improve material ductility, and lower SRF cavity manufacturing costs.
---
Company:
Vcrsoft LLC
2310 Bamboo Drive Suite J303
Arlington, TX 76006-5952
Semantic Search Engine for SBK
Title:
This project will yield a software tool that can improve the use of existing and emerging genomics databases by allowing users to search based on semantic concepts as opposed to purely syntactic keywords.
Back to Top