Minnesota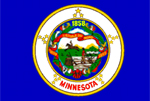 Company:
Geological Storage Consultants, LLC
14394 Embassy Way
Apple Valley, MN 55124-6468
Title:
Commercialization and Application of Robust and Efficient Analysis Tools for Geological Sequestration of CO2
Summary:
An innovative simulation and modeling tool is being developed that will provide comprehensive risk assessment for geological CO2 storage projects. This software framework will provide injection site planners, government regulators, and insurance companies with the information to safely and economically store captured carbon dioxide.
---
Company:
SVT Associates, Inc.
7620 Executive Drive
Eden Prairie, MN 55344-3677
Title:
Ultra-thin AlN/GaN Heterostructures for Robust, Radiation-hard Electronics
Summary:
This project will result in transistor (HEMT) devices which can reliably function for example under constant radiation in low earth orbits for more than 10 years with less than 30% drop in performance. Additionally, these devices can be integrated with GaN-based detectors for very high luminosity collider experiments.
---
STTR Project
Company:
T3 Scientific, LLC
1839 Noble Road
Arden Hills, MN 55112-7834
Title:
High Surface Area-to-Volume Ultrathin Dense Membrane for Hydrogen Separation
Summary:
This proposal is to develop a novel high surface area ultrathin dense silica membrane for the production of high-purity hydrogen from coal to support domestic and global green economy with near-zero emission.
Back to Top