Maryland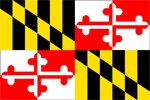 Company:
Edgewater Federal Solutions FKA Edgewater Technology Assoc
3528 Worthington Blvd. Suite 301
Urbana, MD 21704-7014
Title:
Search, Discovery, and Communication of Scientific and Technical Knowledge in Distributed System
Summary:
This project will develop innovative methods for the automatic generation of knowledge bases for the improved searching and exploration of scientific and technical databases.
---
Company:
Acadia Optronics, LLC
1395 Piccard Drive, Suite 210
Rockville, MD 20850-4348
Title:
100 Gb/s Pattern Generator and Comparator
Summary:
This project will develop a 100 Gb/s pattern generator and comparator module that will enable testing of high-speed physical links.
---
Company:
Ceramic Tubular Products, LLC
15815 Crabbs Branch Way
Rockville, MD 20855-6636
Title:
Silicon Carbide Clad Thoria Plutonia Fuel for Light Water Reactors
Summary:
The new fuel and clad technology developed in this project will reduce the volume of nuclear waste from nuclear power plants, increase the overall safety, and enable plant life extension from 60 to 80 years. It will also allow for more complete destruction of fissile plutonium in spent fuel.
---
Company:
Dynaflow, Inc.
10621-J Iron Bridge Road
Jessup, MD 20794-9381
Title:
Improving Delignification Using Cavitation
Summary:
An energy efficient pretreatment process for lignocellulosic biomass using the DYNAJETS cavitating jets will be developed to enable efficient extraction of sugar for conversion to biofuels. This technology will reduce the overall production cost of biofuels such as ethanol, and will make U.S. biofuel industry more competitive.
---
Company:
Enig Associates, Inc.
4600 East West Hwy, Ste 500
Bethesda, MD 20814-3491
Title:
ALEGRA-MHD Applications to Solid Liner MTF/MIF Confinement Concepts
Summary:
This project will provide insight into both versions of low gain magneo-inertial fusion. The use of high fidelity, high performance computing simulation will provide more flexibility in the ability to study a wide range of experimental configurations than can be done in the laboratory.
---
Company:
Signal Processing, Inc.
13619 Valley Oak Circle
Rockville, MD 20850-3563
Title:
A Fast Detection and Localization Approach to Monitoring Cables in Underground Power Distribution Network
Summary:
This project will develop a new fault detection and localization system that is low cost, non-intrusive, and can help early detection of arcing and short-circuit faults in underground power networks.
---
Company:
Synaptic Research, LLC
1448 South Rolling Road
Baltimore, MD 21227-3898
Title:
Enhanced Process for the Extraction and Purification of Oils from Microalgae Using CO2 as a Solute
Summary:
This project will utilize high-pressure CO2 to release the oils from the cells and promote the efficient separation of wet algal biomass into oils, water, and biomass. The projections for algal biofuel cost reduction due to this technology are significant.
---
Company:
Techno-Sciences, Inc.
11750 Beltsville Drive, Suite 300
Beltsville, MD 20705-3194
Title:
Galfenol Energy Harvester for Wireless Sensors
Summary:
This project will use an innovative energy harvester device which provides long term power suitable for wireless sensor networks using advanced materials to convert vibration energy, readily available, into useful electrical energy. The benefit of such an approach is a retro-fit capable wireless sensor system which allows for real-time monitoring of power plant processes without introducing significant integration related issues and the ability to reconfigure the wireless system as desired.
---
Company:
Technology Assessment and Transfer, Inc.
133 Defense Hwy 212
Annapolis, MD 21401-8907
Title:
CSL-Fabricated Advanced Microchannel Coolers
Summary:
This project is using a unique process to make cooling modules for electronics in next-generation hybrid electric vehicles. These cooling modules will increase vehicle efficiency, reduce greenhouse gas emissions, and reduce the overall cost of the vehicle.
---
STTR Project
Company:
Technology Assessment and Transfer, Inc.
133 Defense Hwy, 212
Annapolis, MD 21401-8907
Title:
Novel Ceramic Membranes for Efficient Hydrogen Recovery
Summary:
This project will develop an all-ceramic separation membrane module to cleanly recover hydrogen gas from coal. This module will increase the efficiency of the process and eliminate U.S. dependence on precious metals used for hydrogen separation.
---
Company:
Technology Assessment and Transfer, Inc.
133 Defense Hwy 212
Annapolis, MD 21401-8907
Title:
Rapid Prototyping and Manufacturing of Cast Turbine Components
Summary:
This project will develop digital manufacturing technology that will provide > 75% cost savings and reduce prototype lead times by >50% for cast metal components used in advanced gas turbines. This technology will enable much more rapid innovation and result in higher efficiency turbine engines.
Back to Top