Alabama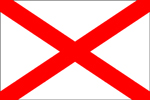 Company:
525 Solutions, Inc.
32 Audubon Place
Tuscaloosa, AL 35401-1902
Title:
Catalytic Fractionation of Biomass In Ionic Liquids
Summary:
This project will develop a novel method for lignocellulosic biomass fractionation utilizing IL technology. Clean fractionation of the three major components of biomass will lead to low cost, efficient processes that will provide clean lignin, cellulose, and hemicellulose feedstocks from virtually any lignocellulosic biomass and which can be input directly in biomass to chemicals and fuel technologies.
---
Company:
CFD Research Corporation
215 Wynn Drive, NW, 5th Floor
Huntsville, AL 35805-1944
Title:
Quantum Mechanic Based Reactive Potentials for Rapid and Reliable Prediction of Material Properties or Advanced Fossil Energy Systems
Summary:
The development of novel materials for advanced fossil energy systems remains slow because it is driven by trial-and-error experimental approach and lacks a rational design approach. This project will develop database of Quantum Mechanic-based reactive interatomic potentials for predictive modeling of properties of novel materials for advanced fossil energy systems such as slagging gasifier and ultrasupercritical steam plant in advance of fabrication.
---
Company:
Plasma Processes, Inc.
4914 Moores Mill Road
Huntsville, AL 35811-1558
Title:
Advanced ICRF Antennas for Fusion Energy Devices
Summary:
Advanced coating techniques will be developed enabling the fabrication of more reliable, higher performance components for fusion energy devices.
Back to Top