Washington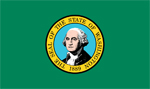 Company:
Hummingbird Precision Machine Inc.
3340 Windolph Lane NW
Olympia, WA 98502-3837
Title:
Nanoscale imaging of solid-state energy conversion processes at the solid-liquid interface using real time transmission electron microscopy
Summary:
Currently, direct observation in real-time of microscopic electrochemical processes for the creation and storage of energy is hindered by limitations of current specimen holders for electron microscopes. This project proposes to develop and commercialize a prototype fluid specimen holder to give researches radically improved methods for studying energy for better understanding of energy generation and storage processes at the molecular scale. This in turn should facilitate micro-miniaturization of current energy devices such as batteries and fuel cells, as well as the discovery of alternative energy sources.
---
Company:
Vista Clara Inc.
2615 W Casino Road, Suite 4-JK
Everett, WA 98204-2124
Title:
Surface NMR Instrumentation and Analysis Methods for Characterizing Vadose Zone Hydrology
Summary:
This project will develop a new magnetic resonance imaging instrument and analysis techniques to image and characterize groundwater and contaminant transport properties in the near subsurface. The technology developed through this program will be widely applicable to investigation and remediation of underground contamination and contaminated aquifers, groundwater resource development, and groundwater resource management.
Back to Top
Back to Map