Utah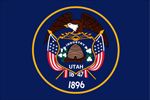 Company:
Materials and Systems Research, Inc.
5395 West 700 South
Salt Lake City, UT 84104-4403
Title:
Advanced Coal Research - Sealing Systems for High Temperature SOFC
Summary:
This project will provide a viable sealing option for planar solid oxide fuel cells providing an impetus to commercialization of these green and energy efficient power sources.
---
Company:
Materials and Systems Research, Inc.
5395 West 700 South
Salt Lake City, UT 84104-4403
Title:
Development of a Thermally and Electrically Self-Sustaining Hydrogen Generation System Directly Using Petcoke
Summary:
This project provides a technical and economic means for in-situ hydrogen production directly using a locally available opportunity fuel for petroleum refinery applications.
---
Company:
Vistrails, Inc.
220 Chase Street
Salt Lake City, UT 84113
Title:
Provenance-Enabling DOE Visualization Applications
Summary:
This proposal will develop the framework to capture and manage all the steps that are taken by a user interacting with existing scientific visualization systems. The result will be a complete audit trail of the computational processes that are required to reproduce an image or discovery.
---
Company:
Combustion Resources, Inc.
1453 West 820 North
Provo, UT 84601-1343
Title:
Demonstration of Advanced Technology for Surface Processing of Oil Shale
Summary:
Clean, economic development of vast western oil shale reserves can supplement unreliable, costly imported petroleum and improve national security. Proposed work will demonstrate, at pilot plant scale, a patent-pending oil shale process offering near zero carbon dioxide emissions and low water usage, while utilizing inexpensive hydrogen to upgrade shale oil. Work includes plans for process scale-up and commercial application.
Back to Top
Back to Map