Tennessee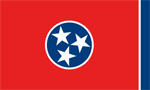 Company:
Renewable Algal Energy, LLC
225 Rosehaven Court
Kingsport, TN 37663-3427
Title:
Algal Biodiesel via Innovative Harvesting and Aquaculture Systems
Summary:
The production of biofuel from algae is one of the most promising new renewable fuel alternatives but research is needed to lower the cost of the process. New and improved methods for algae aquaculture and harvesting will be optimized and operated continuously in order to better estimate full-scale economics.
---
Company:
Phds Co.
777 Emory Valley Road
Suite B
Oak Ridge, TN 37830-7048
Title:
High-Purity Germanium Crystals for Low Background Counting Arrays
Summary:
The Department of Energy Office of Nuclear Physics has a fundamental need for more sensitive, reliable, and cost effective instruments for large detector arrays for rare particle detection. The germanium crystals being developed will provide the basis for these detectors.
---
Company:
Analysis And Measurement Services Corporation
AMS Technology Center
9119 Cross Park Drive
Knoxville, TN 37923-4510
Title:
Wireless Sensors for Predictive Maintenance of Rotating Equipment in DOE???s Research Reactors
Summary:
This project will result in marketable technologies to optimize the operational safety and economy of Department of Energy's research reactors. This will be achieved through implementing advanced technologies for the maintenance of rotating equipment.
---
Company:
Information International Associates, Inc.
1055 Commerce Park Drive
Suite 110
Oak Ridge, TN 37831-4219
Title:
Interactive Peer-to-Peer Scientific Communication in the Digital Library Environment
Summary:
There is a need for DOE scientists conducting similar research to be able to identify each other and to quickly collaborate on ideas. This research explores the concept of using Web 2.0 or social networking technologies in an electronic scientific library environment to facilitate these activities.
---
STTR Project
Company:
Cryogenic Applications F, Inc.
450 Bacon Springs Lane
Clinton, TN 37716-5311
Title:
Development and neutronic Validation of Pelletized Cold and Very Cold Moderators for Pulsed Neutron Sources
Summary:
The Spallation Neutron Source produces intense beams of cold neutrons for scientific research. The proposed research will lead to a more efficient beam line component which could double the output of cold neutrons at a few percent of the original cost.
Back to Top
Back to Map