Maryland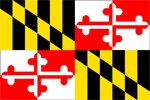 Company:
Edgewater Federal Solutions
3528 Worthington Blvd. Suite 301
Urbana, MD 21704-7014
Title:
Search Enhancement with Adaptive Thesaurus and Ontology Resources
Summary:
This research project aims to improve the methods for creating, organizing, maintaining, and using scientific and technical reference thesauri and semantic knowledge bases for the purpose of improving the quality and usefulness of search results from scientific and technical databases.
---
Company:
Chesapeake Perl, Inc.
8510A Corridor Road
Savage, MD 20763
Title:
Identification, production and characterization of novel lignase proteins from termites for deplymerization of lignocellulose Pretreatment/Biochemical
Summary:
Termites have solved the problem blocking efficient biofuel production from switch grass, corn stover, and wood pulp; they can degrade lignin and hemicellulose, the chemicals which interfere with ethanol fermentation. This project is identifying key termite enzymes, and developing ways to produce them for manufacturing next generation biofuels.
---
Company:
Plant Sensory Systems, LLC.
6204 Blackburn Lane
Baltimore, MD 21212
Title:
Increased Seed Oil by Metabolic Regulation
Summary:
Increased oilseed productivity per acre is needed to help meet the biodiesel demand. The proposed research will move a novel gene construct into canola to function as a master switch to increase seed oil content.
Back to Top
Back to Map