Georgia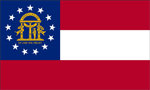 Company:
Excellatron Solid State, LLC
263 Decatur Street
Atlanta, GA 30312-1705
Title:
Novel Solid State Electrolyte Development
Summary:
Further development of rechargeable lithium batteries requires dramatic improvement of the ionically conducting organic electrolyte presently used in the batteries This project will develop a novel solid state electrolyte prepared by a sol gel technique that will improve lithium battery capabilities and safety, making the lithium batteries adequate for high energy applications such as electric vehicles.
---
Company:
Ngimat Co.
5315 Peachtree Boulevard
Atlanta, GA 30341-2107
Title:
Nano-Engineered Anodes for Lithium-ion Batteries
Summary:
The goal of this project is to develop a critical energy storage component of Lithium-ion batteries that will power the next generation of Hybrid Electric Vehicles and off-grid energy storage facilities for the commercial and military sectors. Automobiles powered by batteries containing this component will reduce our dependence on foreign oil and batteries, reduce harmful emissions and strengthen global competitiveness of the U.S. battery and automobile industries.
---
Company:
Phosphortech Corporation
351 Thornton Rd
Suite 130
Lithia Springs, GA 30122-4122
Title:
Advanced Phosphor Technologies For Energy Efficient Lighting And Energy Harvesting
Summary:
Upconversion nanophosphors will initiate new paradigms in the conservation and generation of energy. Highly efficient lamp and solar cell technologies will be produced and revolutionize the U.S. lighting and solar power industries, by providing competitive technologies that will significantly reduce global energy use and environmental pollution.
Back to Top
Back to Map