Maryland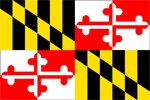 Acadia Optronics, LLC
1395 Piccard Drive, Suite 210
Rockville, MD 20850
FPGA-Based End-Station Security for High-Performance Networking
This project will develop and deploy a high-performance cyber-security platform designed to significantly enhance the security of next-generation networked computing.

Acadia Optronics, LLC
1395 Piccard Drive, Suite 210
Rockville, MD 20850
Multi-Protocol File Transfer Application for High Performance Networks
This project will develop an easy-to-use, high-performance file transfer application suitable for next-generation networks.

Acadia Optronics, LLC
1395 Piccard Drive, Suite 210
Rockville, MD 20850
Software Management, Distribution, and Support for ESnet Network Provisioning Tools
This project will provide a management, distribution, and support infrastructure for network provisioning tools.

Acadia Optronics, LLC
1395 Piccard Drive, Suite 210
Rockville, MD 20850
Web 2.0 Based Federated Network Management Environment
This project will develop a Web 2.0 based network management environment that will enable efficient collaboration between users and network operators.

Active Signal Technologies
611 North Hammonds Ferry Rd
Linthicum, MD 21090-1322
High-Temperature Capacitors for Geothermal Applications
This project will develop dielectrics and compact capacitors to aid drilling instrumentation for more efficient and reliable geothermal energy harvesting. This research will help the U.S. geothermal industry and ultimately contribute to our nation's energy security.

Array Information Technology, Inc
7474 Greenway Center Drive, Suite 600
Greenbelt, MD 20770
Tools for Digitization of Historic Seismograms
Wide-scale digital recording of earthquakes began in the early 1980s. This project will enable the seismological community to more fully evaluate earthquake source characteristics for large damaging events that were recorded with analog instrumentation starting in the early 1900's, thereby doubling or tripling the current catalog of digital seismograms.

Dynaflow, Inc.
10621-J Iron Bridge Rd
Jessup, MD 20794
Combined Harvesting of Algae and Extraction of Oil using DynaJets Cavitating Jets
Specially designed cavitating jets will be used to release the oil from algae that have been grown as biodiesel feedstock. This technology will reduce production costs and make algae biodiesel more competitive with petroleum diesel.

Intelligent Automation, Inc.
15400 Calhoun Drive, Suite 400
Rockville, MD 20855
A Secure Wireless AE Sensor Network with Advanced Diagnostic and Prognostic Algorithms for Structural Health Monitoring
This project will develop a novel structural health monitoring (SHM) system using state-of-art wireless AE sensor network techniques to prevent the catastrophic failure of critical equipment and components in advanced power plants.

Intelligent Automation, Inc.
15400 Calhoun Drive, Suite 400
Rockville, MD 20855
Distributed Mining Tool for Large-Scale DOE Science and Technical Information
This project will develop an innovative distributed data mining tool, namely DSTMiner (Distributed Science and Technology Miner), for large-scale science and technical information data. The proposed tool will benefit the knowledge management and access of NIH's PubMed, US patent examination, FDA and CDC's document and data analysis.

STTR Project
Ionova Technologies, Inc.
182 Thomas Johnson Drive, Suite 204L
Frederick, MD 21702
3-D Nanofilm Asymmetric Ultracapacitor
This project will apply advances in nanotechnology to create a new type of ultracapacitor energy storage device. Resulting ultracapacitors will be capable of storing significantly greater amounts of energy than commercially available devices while providing dramatic improvements in safety, cost, safety, environmental impact and in other important metrics.

LightSpin Technologies, Inc.
4407 Elm Street
Chevy Chase, MD 20815
Radiation Hard GaAs Photomultiplier Chip(TM)
This project will develop a new camera able to see every last photon of light. It will help doctors peer into the body to find cancer early, emergency responders find radioactive materials, and physicists probe the composition of matter.

Techno-Sciences, Inc.
11750 Beltsville Drive
Beltsville, MD 20705
Non-Destructive Condition Monitoring for Power Plants
Structural failures in power systems may lead to forced outage and loss of plant availability, which is extremely costly. A non-destructive condition monitoring system will be developed for real-time analysis and monitoring of structural damage that may be observed at several plant locations.

Technology Assessment & Transfer, Inc.
133 Defense Highway, Suite 212
Annapolis, MD 21401
Joining Plasma Resistant Lanthana Doped W and CuCrZr Alloy Heat Sinks for use in Nuclear Fusion Applications
This project will use cutting edge materials engineering techniques to create nano-structured copper-tungsten joints which reduce the effects the harsh thermal environment seen inside of the ITER fusion reactor on vital components. Using this technology, clean, safe and efficient fusion reactors are closer to being a realized.

WebLib, LLC
5101 River Road, Apt. 1918
Bethesda, MD 20816-1574
A Scalable Distributed Client Based Meta Search and Discovery Infrastructure
This project will explore the development of browser-based meta-search software that will allow tens of millions of users (e. g. students) to access vast numbers of high quality scientific and technical information resources without costly infrastructure investments.

Zymetis, Inc.
387 Technology Drive
College Park, MD 20742-0001
Optimal Substrate-Specific Hemicellulase Enzyme Mixtures
To enable production of biofuel from biomass, this project aims to use the genetic systems of an unusual marine bacterium to identify the essential enzymes removing protective polymers from the core cellulose of biomass and then use this information to assemble optimized enzyme mixtures for converting the biomass to fuel.
Back to Top
Back to Map