Alabama
Back to Top
FY2009 Phase I State
ALABAMA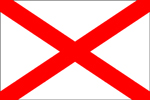 Plasma Processes, Inc.
4914 Moores Mill Road
Huntsville, AL 35811
High Temperature Bond and Thermal Barrier Coatings
To improve coal power plant efficiency and reduce greenhouse gas emissions, higher combustion temperatures are needed. Thermal protection systems used in rocket engines will provide the necessary corrosion and thermal protection to power generation turbine compon.

Renewable Oil International, LLC
3115 Northington Court
Florence, AL 35630
Development of Cost Effective, Small Scale Transportable Fast Pyrolysis Plants
Declining petroleum resources, combined with increased demand for petroleum by emerging economies, as well as political and environmental concerns about fossil fuels, are causing our society to search for new sources of liquid fuels. This project will develop a method for conversion of biomass into liquid fuels at a small scale called fast pyrolysis-a process whereby biomass is rapidly converted into a liquid biocrude which can be used for fuel oil or upgraded into gasoline and diesel fuels.

Streamline Automation, LLC
3100 Fresh Way SW
Huntsville, AL 35805
High-Efficiency Microalgae Biofuel Harvest and Extraction Using Ionic Liquids
To propel America's Strategic Energy Policy, this project will develop efficient, cost-competitive, and large-scale production methods for biofuels derived from microalgae using a new class of green chemistry ionic liquid solvents. This technology will free America from foreign oil employing carbon-capturing, non-food sources of energy.
Back to Top
Back to Map