Washington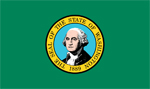 Company:
Enertechnix Inc.
23616 SE 225th Street, PO Box 469
Maple Valley, WA 98038
Topic:
Sensors, Controla, and Wireless Network
Title:
Recovery Act - Terahertz Imaging in Kraft Recovery Boilers
Summary:
Enertechnix, in collaboration with the University of Washington, proposes to develop a novel terahertz imaging system that will provide improved control capability to operators in the pulp & paper, power generation, petrochemical and other industries, generating substantial energy savings and other economic and environmental benefits.
---
Company:
Houghton Cascade Holdings, LLC
1145 Broadway Plaza, Suite 1500
Tacoma, WA 98402-3524
Topic:
Advanced Industrial Technologies Development
Title:
Recovery Act - Demonstration of a Combustion System to Fire Solid Renewable Fuels to Replace Fossil Fuels in Lime Sludge Kilns
Summary:
Lime sludge is the byproduct of a number of industrial processes including pulp production for paper manufacture; converting the sludge back to active lime requires significant heat supplied to a rotary kiln. Fossil fuels such as coal and natural gas are usually used as a heat source of heat for the kilns; the use of fuels with lower heat value such as wood waste for co-firing of the lime sludge has not been widespread because of the difficulty of heat losses of the lower heating value fuels. Houghton Cascade Holdings has developed technology to use lower heat value fuels in lime kilns to convert lime sludge back to active lime, and the company is working with a number of industrial partners to commercialize the technology and meet or exceed air emissions standards of lime kiln operations.
---
Company:
Hummingbird Precision Machine Inc.
3340 Windolph Lane NW
Olympia, WA 98502-3837
Topic:
Instrumentation for Electron Microscopy and Scanning Probe Microscopy
Title:
Recovery Act - A High Applied Filed Magnetizing Cryogenic In-Situ TEM Experimental Platform
Summary:
This project will develop high field magnetizing holders, with cooling and rotational capabilities, which allow researchers to expose magnetic and multiferroic samples to high magnetic fields, concomitant with imaging inside advanced high-resolution electron microscopes. Integrated controllers with computer user interfaces will be developed to allow easy control of these systems. This project will result in hardware that allows researchers to study how magnetic materials respond internally to the application of high magnetic fields at the nano-scale, and can be expected to lead to new insights and the creation of improved functional magnetic devices.
Back to Top
Back to Map