Texas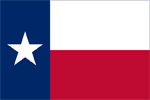 Company:
Encryptor, Inc.
1900 Preston Road, #267-303
Plano, TX 75093-3604
Topic:
Smart Controllers for Smart Grid Applications
Title:
Recovery Act - Smart Low-Cost Controller Chip for Grid-Friendly Household Appliances
Summary:
We will develop a semiconductor chip for embedding inside all electrical consumer appliances automatically reducing the power consumption during times of overload peak electrical demand each day. This almost billion-unit sub-$1.00 chip directly impacts electrical generation infrastructure investment, reduces pollution, and lowers US consumers' electric bills by over $1B annually.
---
STTR Project
Company:
Solarno Inc
153 Hollywood Drive
Coppell, TX 75019-7306
Topic:
Advanced Solar Technologies
Title:
Recovery Act - Parallel Tandem Organic Solar Cells with Carbon Nanotube Sheet Interlayers
Summary:
Solarno and UT Dallas propose to develop innovative nanotechnology for manufacturing high efficiency "parallel" multi-junction OPVs for NASA (space deployable) and residential commercial applications. The proposed technology is cost-effective and moreover multijunction OPVs with carbon nanotube charge collecting layers can be made ultralight, flexible and semi-transparent for novelty solar products.
Back to Top
Back to Map