Florida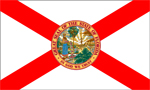 Company:
Mainstream Engineering Corporation
200 Yellow Place
Rockledge, FL 32955-5327
Topic:
Advanced Building Air Conditioning and Refrigeration, Thermal Load Shifting, and Cool Roofs
Title:
Recovery Act - Phase Change Thermal Energy Storage for Residential Units
Summary:
Mainstream's passive thermal energy storage system, SR-TES, increases cooling capacity of residential air conditioners by 0.5 tonR and increases efficiency by 1.0 SEER. The net cost for the homeowner is the same incremental price incurred by a similar higher performance air conditioner. Utilities will benefit greatly from peak load shifting. This effort will create more than 158 jobs.
---
Company:
Mainstream Engineering Corporation
200 Yellow Place
Rockledge, FL 32955-5327
Topic:
Sensors, Controla, and Wireless Network
Title:
Recovery Act - Web-Based, Plug & Play, Wireless Remote Monitoring, Diagnostic and System Health Prediction System for Residential AC and Heat Pump Applications
Summary:
Mainstream has demonstrated a wireless Remote Monitoring System to automatically monitor and detect problems in residential air conditioning systems, thereby saving energy and money, avoiding unexpected failures, and creating jobs in Florida.
---
Company:
FieldMetrics Inc.
13352 82nd Avenue
Seminole, FL 33776-3126
Topic:
Sensors, Controla, and Wireless Network
Title:
Recovery Act - Multi-Function Sensor Platform for Real-Time Smart Grid Power Line Measurements
Summary:
The multi-function integrated sensor platform is an enabling technology for the smart grid. The project creates sensors for immediate deployment on the power grid to detect energy theft, improve energy delivery efficiency, provide early warning of grid instability and accurately monitor renewable energy resources.
Back to Top
Back to Map