Delaware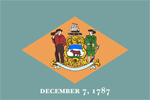 Company:
Compact Membrane Systems, Inc.
335 Water Street
Newport, DE 19804-2410
Topic:
Advanced Manufacturing Processes
Title:
Recovery Act - Novel Membrane Reactor for the Manufacture and Purification of THF
Summary:
This program expands the productivity and purification capability of separation membranes by their novel use as catalytic membrane reactors. Energy use and greenhouse gas generation will be reduced by at least 95% for making and purifying tetrahydrofuran as well as the manufacture of other organic chemicals.
---
Company:
ELCRITON
15 Innovation Way, #288
Newark, DE 19711
Topic:
Genomes-to-Live (GTL) and Related Biotechnologies
Title:
Recovery Act - Development of Homologous Recombination and Recombineering Technologies for Clostridial-Biotechnologies
Summary:
The capability to easily modify of chromosomes by DNA recombinations is one of the most important tools of modern biotechnology. Commonly it is desirable to insert, replace or remove genes. Thus desirable characteristics may be introduced or enhanced. Alternatively the gene changes may be used to assess what the natural roles of the original gene are. Such modification capacities have long been used with the 'test bed" bacteria Escherichia coli. But comparable facility for modifications in other species are generally lacking. For purposes of biofuels production, microbes in the Clostridia family have high promise because they are already producers of some longer fuel compatible alcohols. Elcriton Inc. has developed improved tools for Clostridia gene recombinations. These promise to greatly speed Clostridia developments in the biofuels sector. It is additionally likely that the approach will guide similar toolset development for other species in the biofuels arena and for biomedical relevant species too.
Back to Top
Back to Map