Washington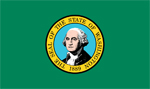 Enertechnix Inc.
23616 SE 225th Street
PO Box 469
Maple Valley, WA 98038
Recovery Act - Terahertz Imaging in Kraft Recovery Boilers
This project will develop a novel terahertz imaging system that will provide improved control capability to boiler operators in the Pulp & Paper, Electric Utility, and Petrochemical industries. This technology offers substantial energy, economic, and environmental benefits.

GR Silicate Nano-Fibers and Carbonates, LLC
32918 6th Ave SW
Federal Way, WA 98023-6104
Recovery Act - High-Efficiency, Economical GHG/CO2 Reduction
This project will develop technologies to capture GHG/CO2/industrial waste from power, steel, and cement plants and convert them into value added products for energy-efficient building materials and composites for fuel-efficient automobiles. This will increase energy efficiency, reduce the environmental footprint, improve the economy, and create "green" jobs.

Houghton Cascade Holdings, LLC
1145 Broadway Plaza, Suite 1500
Tacoma, WA 98402-3583
Recovery Act - Use of Lignin to Fire Lime Kilns in the Pulp and Paper Industry
This project will help the pulp and paper industry become more competitive and reduce their greenhouse gas emissions. The success of project will further transform the industry into a green workforce.

Modumetal, Inc.
1443 N. Northlake Way Ste 2B
Seattle, WA 98103-8994
Recovery Act - Electrochemical Processing of Niobium Silicide In-Situ Composites
This project will develop structural materials for operation well above the melting points of most metals.
Back to Top
Back to Map