New Jersey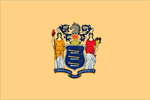 Ergenics, Inc.
373 Margaret King Ave.
Ringwood, NJ 07456-1432
Recovery Act - Sub-Zero Refrigeration from Low Temperature Solar Thermal
This project will develop a new air conditioning and refrigeration system that operates on heat from the sun and does not use ozone damaging or global-warming-potential refrigerants. The technology lends itself to mass production and should be cost competitive with today's air conditioners.

Mechanical Solutions, Inc.
11 Apollo Drive
Whippany, NJ 07981-1432
Recovery Act - Oil-Free Steam Turbine Generator for Energy Recovery
This project will convert steam energy wasted in thousands of steam plants (industrial plants, manufacturing facilities, universities, hospitals, process plants, commercial buildings, and government complexes) into useful electric power by developing an oilfree, high speed, compact radial steam turbine generator that operates on foil (air) bearings. 1,000 of these generators will save enough energy to eliminate the need for 41 Exxon Valdezsize tanker shipments of imported oil annually. There a tens of thousands potential installation sites.

Structured Materials Industries, Inc.
201 Circle Drive North Unit 102/103
Piscataway, NJ 08854-3723
Recovery Act - ZnO/ZnS/P3HT Core-Shell Heterostrucure Organic Hybrid Solar Cells
A new relatively lower cost, more environmentally friendly high efficiency solar cell will be fabricated and commercialized, which will greatly improve the nation's energy independence.
Back to Top
Back to Map