Massachusetts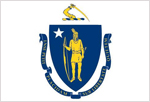 Aerodyne Research, Inc.
45 Manning Road
Billerica, MA 01821-3976
Recovery Act - Vaporization Cooling for IGCC Turbines
Improved gas turbines for power generation will provide decreased power cost and atmospheric emissions. This project will lead to demonstration of advanced cooling of the performance limiting turbine components, enabling improved efficiency, and directly impacting emissions and cost.

Aspen Systems, Inc.
184 Cedar Hill Street
Marlborough, MA 01752-3017
Recovery Act - Nano-Structured Dispersion Strengthened Aluminum Alloy
This project will develop a new class of lightweight, ultrahigh strength and ductile aluminum alloy based nano composite in bulk form for automotive, aerospace and defense applications (and will be very much effective in fuel saving) by utilizing a novel nanophase processing route and low cost bulk consolidation technology.

Coincident, Inc.
12 Reservoir Avenue
Lakeville, MA 02347-1516
Recovery Act - Multi-Protocol Energy Management Gateway for Home-Area Networks
This project will develop an energy management product for consumers and small businesses to help them realize the financial, social, and environment benefits promised by smart grid and smart metering initiatives.

Concepts ETI, Inc d.b.a. Concepts NREC
39 Olympia Avenue
Woburn, MA 01801-2073
Recovery Act - Development of a Wave Energy-Responsive, Self-Acuated Blade Articulation Mechanism for an OWC Turbine
This project will develop a means of significantly improving the efficiency of the high speed air turbine that is used with a water wave energy recovery system. The improvement uses the actual aerodynamic forces that are caused by the air flow across the turbine blades to provide the motive force to rotate the blade into an optimum position to affect maximum energy recovery from the wave while also eliminating the secondary, electrical feedback controls that are typically used in such applications. A total system cost per kWe reduction of as much as 30% is predicted.

Covalent Solar, Inc.
1 Broadway, 14th Floor
Cambridge, MA 02142-1187
Recovery Act - Organic Solar Concentrators for Low-Cost Solar Power Generation
This project will develop a technology that uses a sheet of coated glass to concentrate sunlight onto a very small area of solar cells situated at the edges of the glass. Using fewer solar cells greatly reduces the cost of solar power and can make solar power competitive with the retail grid.

Giner Electrochemical Systems, LLC
89 Rumford Avenue
Newton, MA 02466-1311
Recovery Act - Advanced Membrane Technology for the Hybrid Sulfur Process Electrolyzer
Inexpensive, renewable hydrogen production is crucial to the strategy of efficiently powering our vehicles with clean fuels. This project plans to advance solar hydrogen development efforts by further improving Hybrid Sulfur electrolyzer components and, thereby, enhance the efficiency and economic viability of this thermochemical cycle for concentrated solar power applications.

KaZaK Composites, Inc. (KCI)
10F Gill Street
Woburn, MA 01801-1721
Recovery Act - Automated Production of Fire Resistant Insulating Roof Panels Incorporating Phase Change Materials for Thermal Load Shifting
This project will use a highly automated manufacturing process for producing mass market structural plastic building panels to provide an OSB sheathing replacement that will reduce energy required for heating and cooling by up to 70% by selectively storing and releasing heat as needed to smooth out daily highs and lows.

KSE, Inc.
665 Amherst Road
Sunderland, MA 01375-9420
Recovery Act - Energy Efficient Reactive Dehydration of Acetic Acid by Hybrid Reactive Distillation and Membrane Separation
Production of acetic acid is highly energy intensive, due to the energy required to dehydrate the acetic acid. This project, utilizing energy-efficient dehydration methods, will achieve energy savings of 10 trillion BTU's per year, reduce greenhouse gas emissions, extend the use of energy efficient membranes, and improve employment in the U.S. chemical industry.

KSE, Inc.
665 Amherst Road
Sunderland, MA 01375-9420
Recovery Act - Manufacture of Poly(Vinyl Butyral) by Reactive Distillation
Poly (vinyl butyral) (PVB) is a key component in laminated safety glass used in essentially every automotive vehicle produced. Current production of PVB is highly energy intensive and costly, primarily due to a complex manufacturing process requiring extensive purification steps. Great energy savings can be realized by utilizing a novel reactive distillation process for the production of PVB. This project will achieve energy savings of up to 10 trillion BTU's per year, reduce greenhouse gas emissions, reduce costs for U.S. automotive manufacturers for laminated safety glass, and improve employment in the U.S. chemical industry.

Machflow Energy, Inc.
950 Main St.
Worcester, MA 01610-1400
Recovery Act - Development of a Novel Air Conditioning and Refrigeration System Based on Bernoulli Effect, with Zero Direct Greenhouse Impact
This project will develop novel air conditioning and refrigeration technology that can be used for residential, commercial, and automotive cooling. Cooling systems built around the technology will be light, inexpensive, and environmentally friendly, producing no direct greenhouse gas effect.

Nano-C, Inc.
33 Southwest Park
Westwood, MA 02090-1524
Recovery Act - Nanocomposite Structures for OPV Devices
This project will improve the efficiencies of printable, flexible Organic Solar Cells, using a novel approach to creating the active layer of these devices allowing for their commercialization.

NanoLab, Inc.
55 Chapel Street
Newton, MA 02458-1060
Recovery Act - Scaleup of the In-Situ Growth Process for Energy Storage Applications
This project will scale up the ISG process from a batch mode to a continuous roll to roll process.

Nanotrons Corporation
12A Cabot Road
Woburn, MA 01801-1003
Recovery Act - Carbon Nanotube
Water quality is an issue that affects industry, drinking water and the third world. This project will construct a water filter that can be inserted into existing filter systems and that can process water more than 100 times faster than the best technology available today. The implications for desalination of sea water and purification of polluted water around the globe is enormous.

Nanotrons Corporation
12A Cabot Road
Woburn, MA 01801-1003
Recovery Act - Self Assembled TiO2 UV Protection Layer for Cool Roof Pigment Application
Current highly IR reflective roof paintings which reduce the energy cost to cool the building cannot last long due to UV radiation. This project will develop a clear UV protective coating that can increase the coating lifetime, but not add much cost.

This is a STTR Project
NEMOmetrics Corp.
28 Constitution Road
Boston, MA 02129-2008
Recovery Act - Nonintrusive Utility Monitor
This project will develop an inexpensive, easy to install system to measure accurately, monitor and optimize utility usage individually in each of the many devices and appliances used in a home or industrial facility without needing to put sensors on each of the devices being monitored.

Physical Sciences Inc.
20 New England Business Center
Andover, MA 01810-1077
Recovery Act - Advanced Laser Machining Techniques for Cooling Holes in Gas Turbines
Guided laser drilling of small holes will help maintain American leadership in gas turbine technology by enabling production of engines with higher efficiency and lower greenhouse gas emissions. The technology will additionally benefit the automotive and electronics industries, enabling improved fuel economy and competitive advantages in next generation handheld devices.

Physical Sciences Inc.
20 New England Business Center
Andover, MA 01810-1077
Recovery Act - SolarFlex (Surface Plasmon Energy Trapping on Organic Solar Cell)
This project will incorporate nanostructures on organic thin film solar cells that will allow for increased power conversion efficiency beyond the 10% threshold necessary for commercialization. Successful commercialization of thin-film organic solar cell technology will allow for solar energy harvesting on residential and commercial rooftops. Due to their flexibility, organic solar cells are being considered for insertion into everyday objects such as windows and fabric.

PoroGen Corporation
6 C Gill Street
Woburn, MA 21401
Recovery Act - Compact Polymeric Heat Exchanger
This project will develop a lightweight and efficient plastic heat exchanger. Improved efficiency and weight reduction will provide large energy and fuel savings for chemical process industries, aviation and automotive sectors.

Resolute Marine Energy, Inc.
3 Post Office Square - 3rd floor
Boston, MA 02109-3905
Recovery Act - A Variable-Geometry Oscillating Wave Surge Converter Paddle for Maximum Power Output and Survivability
This project will develop an innovative means of adjusting the geometry of wave energy converters to improve their performance and safety.

Spectral Sciences, Inc.
4 Fourth Avenue
Burlington, MA 01803-3304
Recovery Act - Real-time Remote Detection of HR-VOC Content in Flares
This project will develop a spectral imager that will enable the continuous, autonomous and real-time monitoring and control of combustion flare emissions. This monitoring and control technology will optimize flare performance and minimize the emission of ozone-producing volatile organic compounds and human carcinogens.

Synkinetics, Inc.
5 Whittier Street, 4th Floor
Framingham, MA 01701-0170
Recovery Act - In-Line Counter-Rotating Drive Mechanism for a Hydrokinetic Turbine
This project will allow more efficient power generation from moving water by capturing additional energy that would otherwise escape, and by permitting turbine blades to rotate more slowly. Slower rotation is correlated with increased fish survival rates through the turbine and combines environmental with efficiency benefits.

TelAztec, LLC
15 A Street
Burlington, MA 01803-3404
Recovery Act - Large-Scale, Low-Cost, Nano-Structure Fabrication for High Efficiency Solid State Lighting
This project will investigate various nano-structure designs that have the potential to yield dramatic increases in light efficiency, reducing energy costs for industrial and residential lighting. Applications include industrial and commercial lighting, residential lighting, computer, automotive, and video displays, and solar cells based on similar PV materials.

TIAX LLC
15 Acorn Park
Cambridge, MA 02140-2301
Recovery Act - Innovative Phase Change Materials
A breakthrough in fire safety performance of thermal energy storage materials enables realization of peak load shifting potential, contributing to energy savings and emissions reduction. This project will develop innovative materials to help offset current demands for energy, as well as future projected net increases in energy demand driven by climate change.

Triton Systems, Inc.
200 Turnpike Road
Chelmsford, MA 01824-4053
Recovery Act - Scale-Up of Nano-Crystalline Fiber Aluminum Composite for Ground Vehicle Wear Components
This project will research the transition of the material and weight savings of lightweight composite that is currently being evaluated in as a 1:1 replacement to steel in aerospace applications offering a 60% weightsavings to automotive applications.

Wilson TurboPower, Inc.
55 Sixth Road
Woburn, MA 01801-1746
Recovery Act - Large Silicon Nitride Blisks for High-Efficiency Gas Turbines
This project will develop a low-emissions, breakthrough-efficiency engine to replace diesel engines and to enable economic small-scale generation of electricity from many kinds of fuel, including bio-fuels and solar energy.