Florida
FLORIDA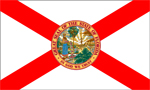 Cobb Design Inc.
2595 27th Avenue North
Saint Petersburg, FL 33713-3934
Recovery Act - Design and Demonstration of a Solar Array for a Modular Distributed Concentrating Solar Power (CSP) System
The project will refine the design for components of a solar energy system that generates power at a cost competitive with fossil-fuel sources. Commercialization of this system will generate new green jobs to expand use of technology that reduces both energy imports and greenhouse gases.

FieldMetrics Inc.
13352 82nd Avenue
Seminole, FL 33776-3126
Recovery Act - Multi-Function Sensor Platform for Real-Time Smart Grid Power Line Measurements
The multi-function integrated sensor platform is an enabling technology for the smart grid. The project creates sensors for immediate deployment on the power grid to detect energy theft, improve energy delivery efficiency, provide early warning of grid instability and accurately monitor renewable energy resources.

Florida Turbine Technologies, Inc.
1701 Military Trail, Suite 110
Jupiter, FL 33458-7887
Recovery Act - Spar-Shell Cooling Technology Verification and Manufacturing and Development
This project will verify and validate testing of innovative new Spar-Shell turbine component designs to clear the technology for full engine test and to eventually facilitate revolutionary advances of power plant performance, efficiency and clean operation.

Fractal Systems Inc.
108 4th Street
Belleair Beach, FL 33786-3213
Recovery Act - Enhanced Charge Transport towards High Efficiency Organic Photovoltaics
Low cost solar power based on organic materials has the potential to reduce security and reliability risks and to reduce environmental impacts and will find uses in homes and commercial buildings as well as in military gear and equipment.

Mainstream Engineering Corporation
200 Yellow Place
Rockledge, FL 32955-5327
Recovery Act - Development of Composite Refractory Materials with Radiant Barriers to Improve the Thermal Efficiency of Kiln Operations
Cement manufacturing is inefficient, consumes large amounts of energy, and emits large volumes of greenhouse gases. This project will demonstrate an environmentally-friendly, cost-effective, commerciallyviable manufacturing improvement to reduce energy loss, reduce emissions, and make the U.S. cement industry (third in the world) more competitive while creating additional U.S. jobs.

Mainstream Engineering Corporation
200 Yellow Place
Rockledge, FL 32955-5327
Recovery Act - Organic Rankine Cycle Waste Heat Recovery System Utilizing an Environmentally-Sustainable Working Fluid
New distributed power systems produce waste heat that is either not used or combined with a waste heat recovery system, which uses a working fluid with high global warming potential. This project will develop a new commercially-viable system that increases efficiency, reduces pollant emissions, and uses an environmentally-sustainable fluid.

Mainstream Engineering Corporation
200 Yellow Place
Rockledge, FL 32955-5327
Recovery Act - Phase Change Slurries for Residential Thermal Energy Storage
This project will develop an active thermal energy storage that combines the best features of existing chilled water and ice-storage systems. The system will allow for significant shifting of the demand load from peak hours to off-peak hours resulting in substantial cost savings.

Mainstream Engineering Corporation
200 Yellow Place
Rockledge, FL 32955-5327
Recovery Act - Web-Based, Plug and Play, Wireless Remote Monitoring, Diagnostic and System Health Prediction System for Residential AC and Heat Pump Applications
This project will develop a wireless Remote Monitoring System that automatically monitors and detects problems in residential air conditioning systems thereby saving valuable energy, reducing homeowner expenses, avoiding unexpected failures, and creating jobs in Florida.
Back to Top
Back to Map