Colorado
COLORADO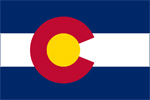 STTR Project
ALD NanoSolutions, Inc.
580 Burbank Street, Unit 100
Broomfield, CO 80020-7166
Recovery Act - Scale-up of the Nano-Manufacturing of Coated Powders for Superior Battery Electrode Materials
This project will develop a high-throughput powder coating reactor to scale-up a process known to significantly improve the quality of battery materials, while using lean manufacturing techniques. This process is easily scalable, energy efficient and can ultimately be used to supplant coating processes in many industries where precision is paramount.

Composite Technology Development, Inc.
2600 Campus Drive, Suite D
Lafayette, CO 80026-3359
Recovery Act - Advanced Manufacturing Technologies for Composite Tidal Turbine Blades
Energy havesting from our ocean's tides and river's currents will be an important part of the future renewable energy portfolio of the United States. This project will develop reliable, cost-effective, manufacturing techniques that will improve the economic viability of these systems for the generation of renewable power.

Eltron Research & Development, Inc.
4600 Nautilus Court South
Boulder, CO 80301-3241
Recovery Act - Electromechanical Dewatering of Paper Pulp for Increased Energy Efficiency
This project will develop a novel process, electroosmotic-assisted mechanical dewatering, that reduces the energy requirement in paper production by as much as 40%. The process can be adopted by paper manufacturers without significant equipment modification, and enhances the global competitive position of U.S. papermakers.

Infotility, Inc.
2060 Broadway, Suite 320
Boulder, CO 80302-5224
Recovery Act - Developing an Agent-Based Distributed Smart Controller for Plug-in Electric Vehicles and Distributed Energy Resources
This project will develop intelligent software applications that provide plug-in electric vehicle (PEV) owners and grid operators with Smart Controllers that managing large numbers of PEVs on the grid, based on both local and grid conditions. The software will run at distributed locations on the energy network to improve the reliability, efficiency, security, and stability of the U.S. electrical transmission and distribution network.

SmallFoot LLC
1805 29th Street, Suite 2054
Boulder, CO 80301-1068
Recovery Act - A Transparent Distributed Demand Management System
This project will develop a low cost solution for reducing peak energy demand in commercial buildings. The wireless system is simple to install and automatically lowers peak demand, utility costs, power grid stress, and utility generation needs without affecting occupant comfort or productivity.

SyntroTek Corporation
6655 Lookout Road, Ste 100C
Boulder, CO 80301-3371
Recovery Act - New Process Control Sensors for Improved Efficiencies in the Power Industry
This project will develop new, in-situ process control sensors for enabling up to $4 billion in annual savings to the U.S. Power Industry by improving the energy efficiency of critical power plant equipment (i.e., boilers, steam turbines and cooling towers).

TDA Research, Inc.
12345 W. 52nd Avenue
Wheat Ridge, CO 80033-1916
Recovery Act - Brackish and Wastewater Cleanup for Process Cooling
This project will develop a technology that will permit fossil fuel and nuclear power plants, as well as petroleum refiners and other industries that use large amounts of cooling water to significantly reduce their demand for fresh water by using non-fresh water resources for cooling that are currently unsuitable because of their inherent levels of contamination.

TDA Research, Inc.
12345 W. 52nd Avenue
Wheat Ridge, CO 80033-1916
Recovery Act - Production Scale-up of Nanoporous Carbons for Ultracapacitors
For ultracapacitors to be used as high-power energy sources for electric and hybrid vehicles, inexpensive nanoporous carbons (the key component of the devices) are needed. To reduce the cost of ultracapacitors, inexpensive sugars will be used to make nanoporous carbons that cost less and outperform the best materials currently available.

TDA Research, Inc.
12345 W. 52nd Avenue
Wheat Ridge, CO 80033-1916
Recovery Act - Reactive Distillation Biodiesel Process
This project will develop a new process for making biodiesel that can use any oil or fat feedstock, including unrefined vegetable oils and waste greases. The use of low-cost feedstocks will reduce the price of biodiesel and expand the nation's production beyond what is possible from refined soybeans or canola.

Tusaar Inc.
1900 15th. Street
Boulder, CO 80302-5414
Recovery Act - Economical Sequestering of Heavy Metals Dissolved in Acidic Water
This project will apply a developed relatively simple, economical and low capital intensive method of removing dissolved heavy metal contaminants from water. This method will be applied and optimized for process and waste waters generated by coal fired power plants enabling water recycling and reducing environmental pollution.
Back to Top
Back to Map